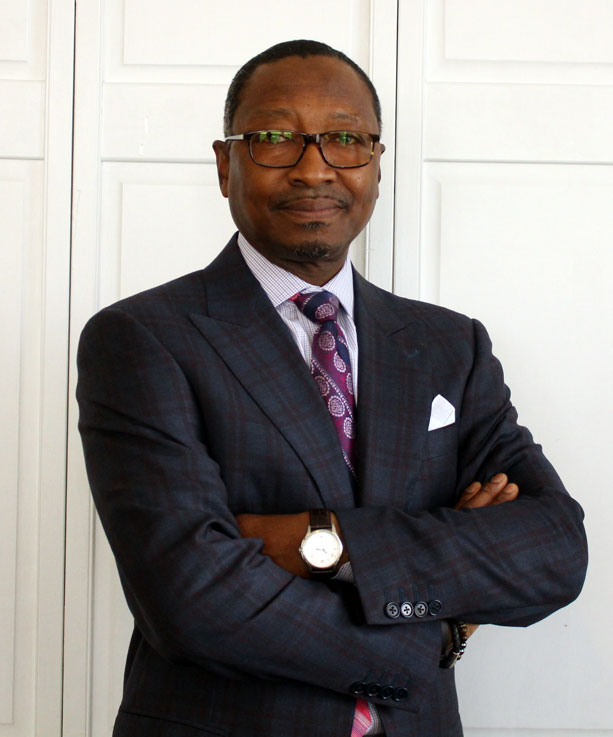 Mr. Roby practices in the area of personal injury, criminal defense, tort litigation, employment discrimination, white collar crime, and mass torts . He is recognized by his peers as a skillful, straight forward and professional lawyer. He is currently the proprietor of the Law Office of Clarence Roby, Jr. A small plaintiff's firm located in the mid-city area of New Orleans where his clientele consist of corporations, not for profit organizations and individuals.
Mr. Roby is a graduate of Washington University in St. Louis where he received a Degree in Political Economics in 1984 and Juris Doctorate from Tulane University Law School in 1987. In addition to managing his law firm, Mr. Roby has served as a Hearing Officer for the Taxi Cab Bureau for the City of New Orleans where he adjudicate matters regarding the ground transportation industry including passenger complaints and licensing violations, Mr. Roby also serves as a Staff Attorney for the Clerk of Court for the Civil District for the Parish of Orleans where he advises the clerk on legal matters involving appeals and other matters in litigation.
In addition, Mr. Roby's professionalism has been recognized by the Louisiana Supreme Court. He has been appointed by the Supreme Court to serve on Office of Disciplinary Counsel which sits in review of ethical conduct of lawyers licensed to practice in Louisiana. Additionally he served on the Louisiana State Supreme Court's Mandatory Committee for Legal Education and Juvenile Justice Reform Committee.
Mr. Roby also was one of the members of the litigation team that successfully challenged the Louisiana Supreme Court's refusal to permit Justice Bernette Joshua Johnson to ascend to the position of Chief Justice of the Louisiana Supreme Court. As a result of his skillful counsel along with the other team members, Chief Justice Johnson became the first African American Chief Justice of the Louisiana Supreme Court where she continues to serve.
Mr. Roby is active in the community. He has served on the Board of the New Home Full Gospel Ministries Church and as the Director of Transportation for Alpha Phi Alpha Fraternity National Convention. Currently he serves as the Risk Management and Assessment Seminar Presenter for Intake for Alpha Phi Alpha and also as Associate Regional Counsel for Southwest Region of Alpha for Alpha. He also served as President of Nu Alpha Lambda Chapter of Alpha Phi Alpha from 2007-2015. Additionally, Mr. Roby is a founding member of the New Orleans Regional Black Chamber of New Orleans where he served on the board for many years and also as chairman of the Golf Tournament Committee, a fund-raiser for the organization.
He also speaks at areas public school to students who express and interest in becoming lawyers. He is a regular speaker on estate planning, career days for area schools and church organizations.
Mr. Roby was recently featured by Washington University in its alumni magazine.